In 2019 the world of digital advertising sometimes seems too complex to navigate around. Technologies change, boundaries merge, so marketers need more knowledge to grasp it all and keep up with trends. Luckily, there are always places where leading professionals of digital advertising can meet to share their experience, analyze current trends and development vectors for the whole industry.
This time the meeting took place in Amsterdam at Digital Marketing World Forum (DMWF Expo Europe). The conference took place on 25-26 November and was dedicated to a wide range of topics from new digital marketing technologies and big data analytics to artificial intelligence and virtual reality.
800+ Attendees gathered at DMWF Expo to discuss the future of data, content and social media marketing. More than 100 speakers participated at the conference, as well as over 40 exhibitors, among which SmartyAds team presented a freshly renewed demand-side platform.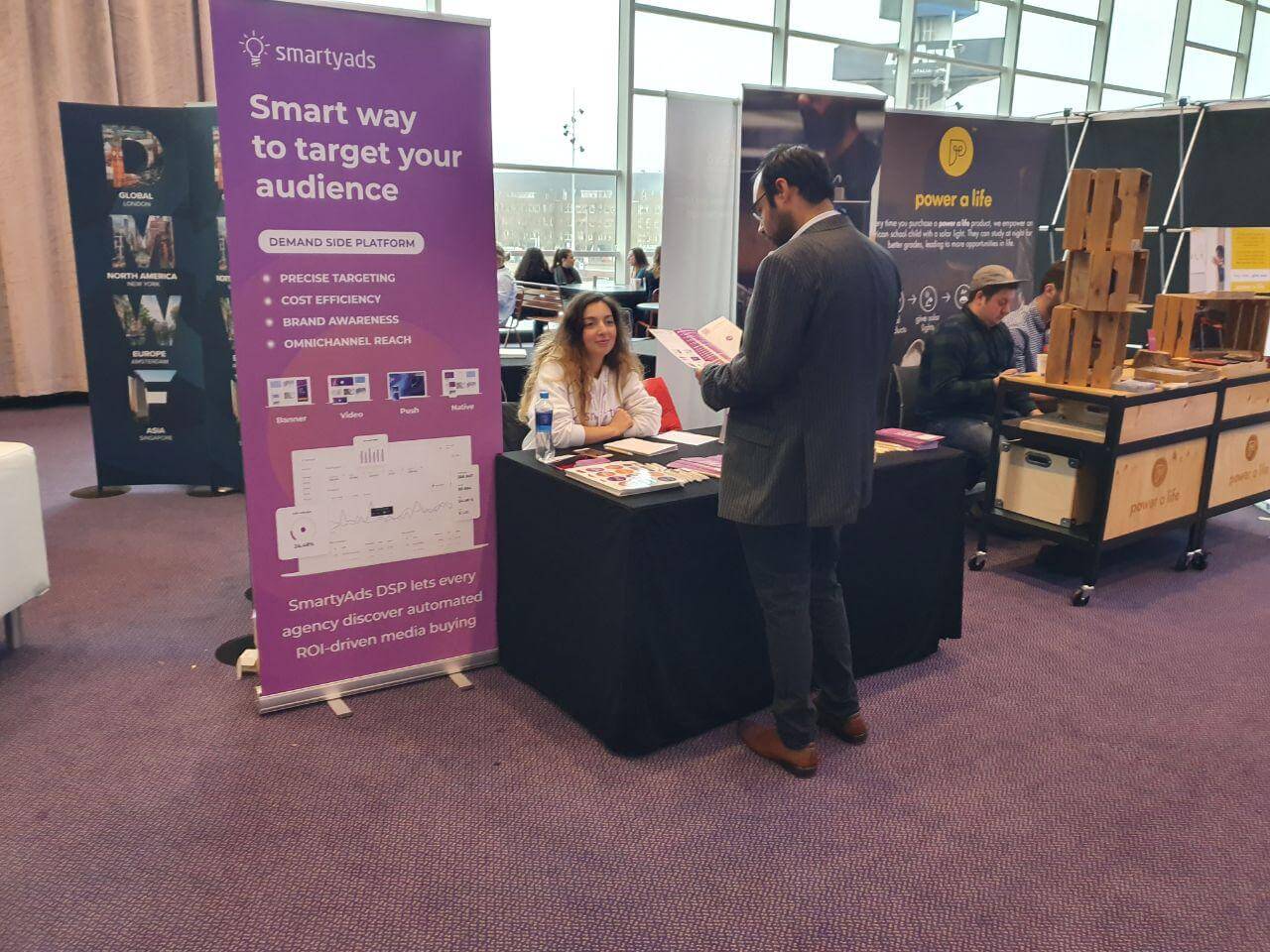 "Digital world changes rapidly and lots of new solutions appear to help brands reach their targeting audience. I was glad that we were able to show digital marketers that besides Google and Social networks they also can use Programmatic solutions as an additional tool for their digital strategy. The DSP is a perfect tool for brand-awareness campaigns as well as performance campaigns because advertisers can also show their ads on the sites that not necessarily cooperate with Google. With the open RTB system, there is a possibility to receive tons of traffic across the internet. I'm thankful to speakers of DMWF who shared with us their experience and also showed us what campaigns make the best match for programmatic tools." - says Lusine Tsaturyan, SmartyAds Business development manager DSP.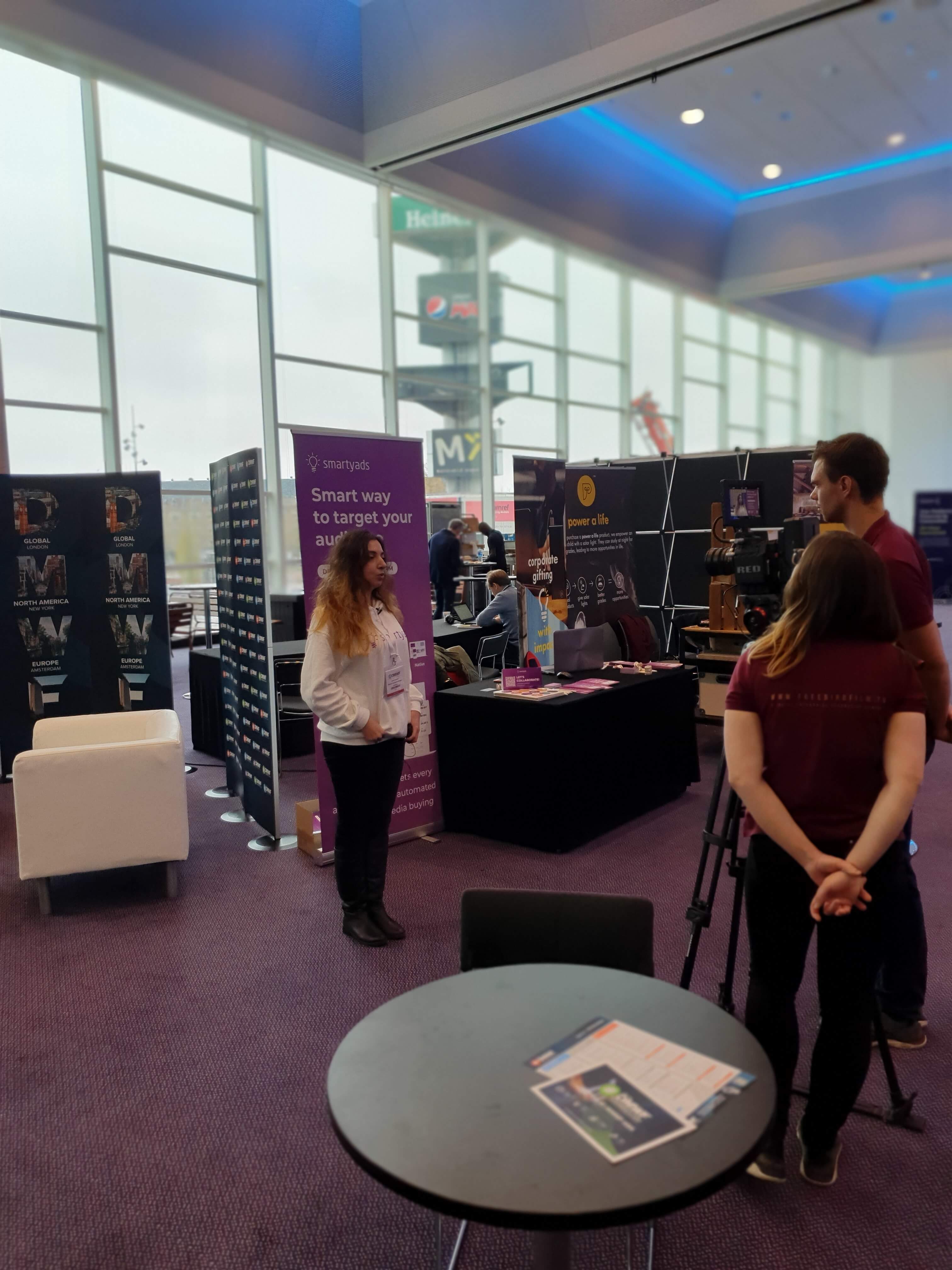 "Adtech and Martech industries rapidly develop and we have to follow modern trends. It was a pleasure to dive deep into the digital world and speak with industry leaders and influencers. We are proud that we had an opportunity to become a sponsor & exhibitor at such an amazing event. Thanks to Libby Stroud-Kronn from Johnnie Walker for a fantastic speech about behavior-first strategy. It was a deep exploration of the topic considering how consumer portraits can affect the success of marketing companies and brand promotion in general." - says Nikita Plastomak, SmartyAds Business Development Manager.
At DMWF our team introduced our innovative DSP solution that incorporates the latest technologies, such as Big Data, machine learning, and artificial intelligence, (also discussed at the conference). The solution equips advertisers with a unique programmatic tool for effective campaign management at all stages of media-buying. At the same time, it ensures cost efficiency and brand safety, while providing omnichannel reach and relevant targeting. SmartyAds DSP works with a great number of advertising formats such as connected TV, rich media, visual, audio and banners.
AI & ML as trends that define targeting and branding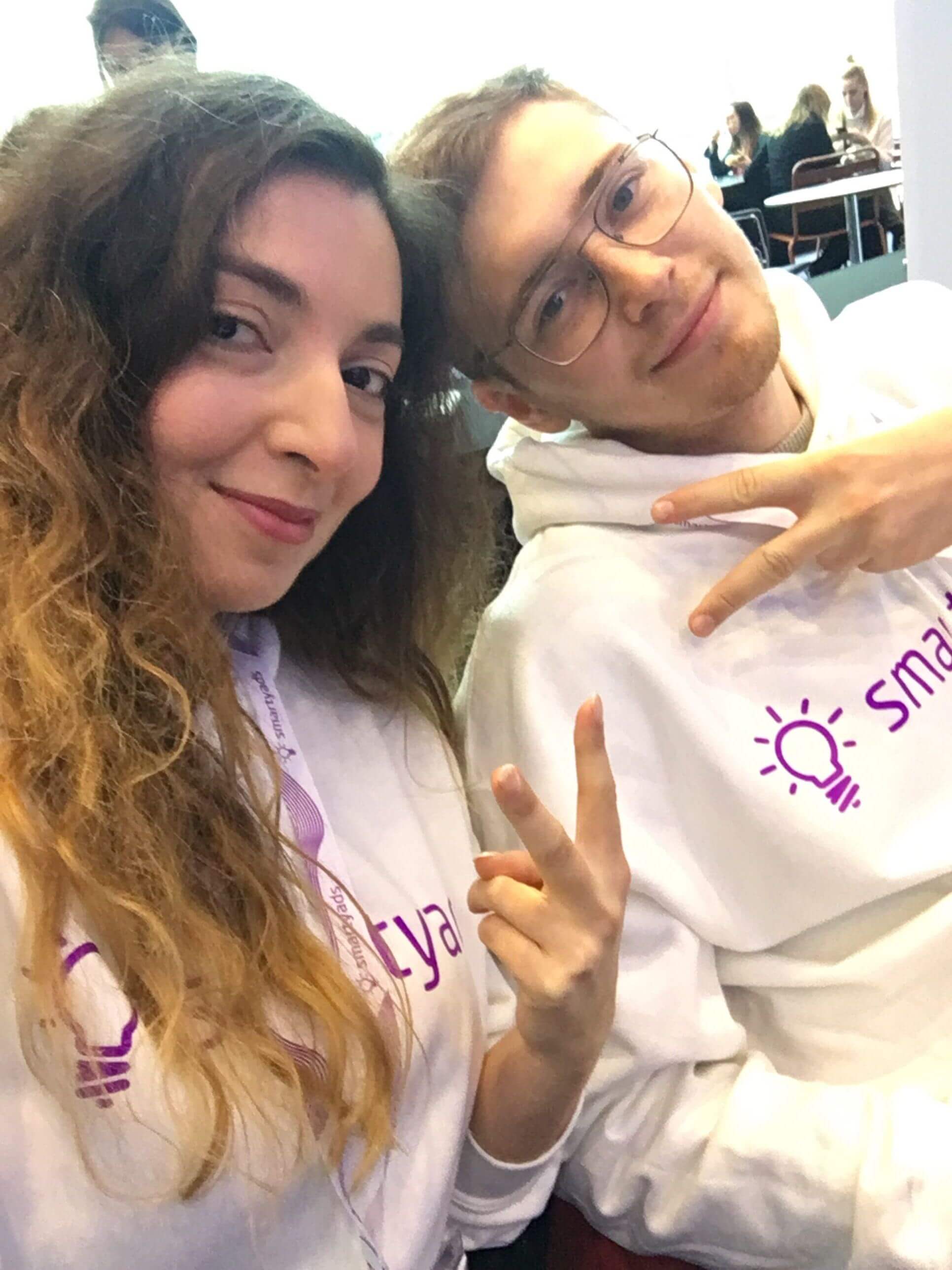 As technologies continue to develop, marketers are becoming more and more interested in their potential and ability to do something new for business. 51% of advertisers have already integrated some elements of artificial intelligence into their campaigns. Many companies integrate artificial intelligence into the process of branding, unveiling new horizons for this technology in the advertising world. SmartyAds programmatic platform uses artificial intelligence to build predictive machine learning algorithms that effectively use targeting and retargeting features to help advertisers find the right audiences across mobile, in-app, desktop, and connected TV environments.
Other discussions were focused on the impact of virtual reality on the industry and what kind of opportunities these technologies will open in the near future. Changes in technologies reflect changes in the needs of customers which is why specifics of marketing to Generation Z were also examined. Being the first 'digital natives', people from Gen Z are a great challenge for marketers, so building a strong relationship with these customers became yet another hot topic at the conference.
Conclusions:
This year DMWF Europe has united marketing professionals from all parts of the world. Many serious questions were discussed, such as changes in privacy laws, omnichannel advertising, and future trends in the world of technologies. To face these challenges many innovative solutions were presented and our updated DSP is one of them. Thanks to DMWF, our team has developed communications with a number of marketing agencies and introduced our products to advertisers. At SmartyAds, we are happy to take part in the conferences and yes, we are always looking forward to new meetings.
Contact us today to learn how renewed DSP can elevate your advertising campaigns!