2020 promises to be a revolutionary year in terms of technological development. At least, that's what 2020 IAB Annual Leadership Meeting promises to the worldwide ad tech community. Big data, artificial intelligence, and media purchasing automation on TV - all these technologies are already rewriting the traditional language of advertising. Data regulation in the EU and the US coupled with Google's decision on third-party cookies, however, will change approach to privacy and redefine how businesses work with privacy-sensitive data.
Will all of these changes work for the better future of ad tech? That's what we tried to find out at the conference that attracted over 1,100 ad tech masterminds. This time, we've seen and talked to senior executives, publishers, ad tech influencers, and thought leaders to discover the key trends that will soon change the global digital market.
Advertising in 5G-driven world
The largest Chinese providers like China Telecom and China Unicomare are already offering 5G plans that cost customers around $18 (128 yuan) per 30 GB of data monthly. More than 12,000 base stations have been activated to provide commercial services in 50 cities like Beijing, Shanghai, Guangzhou, and Shenzhen.
The fifth-generation mobile communication standard provides a connection speed of 1-2 Gbit/s and makes it possible to freely use augmented reality and the Internet of things. With the speed and capacity of 5G, it is possible to remotely perform surgery and drive vehicles.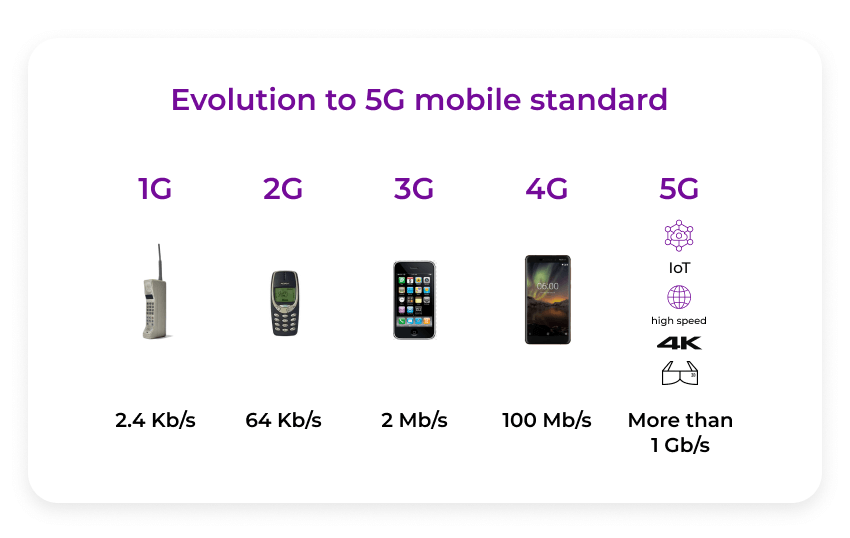 With this level of productivity, voice assistants and audio advertising will become the most popular ad channels. 5G speed will help us to communicate with assistants without failures and delays. The audio creatives on mobiles will be rendering faster. Advertising will merge augmented reality and 5G: the time when people interact with ad banners, e.g using a hologram or AR app is just around the corner.
The revolution of OTT and video streaming
It seems that the world discovered what is OTT advertising just yesterday: today it goes beyond the limits with streaming revolution. The penetration of over-the-top video streaming in the U.S has reached 57,3% of the population in 2019, by the end of 2022 it will rise to 58,2% according to eMarketer. Consuming ad content through connected-TV advertising also becomes very popular as people understand: on the Web they can find what they need anytime - either on desktop, mobile or SmartTV.
With active Internet penetration on TV, the shoppable video became the next big thing in advertising. No wonder: the video on average is able to generate 1200% better shares than a plain image with text on it. However, such video ad formats have marched far behind sales pitch delivery. The best practices of future-oriented shoppable videos involve interactive elements. They immerse the watcher in brand-designed user experience and let potential customers interact with content through the AI and computer vision. A good example is Vue.ai's video that utilizes technologies to extract detailed attributes of images the way that humans would.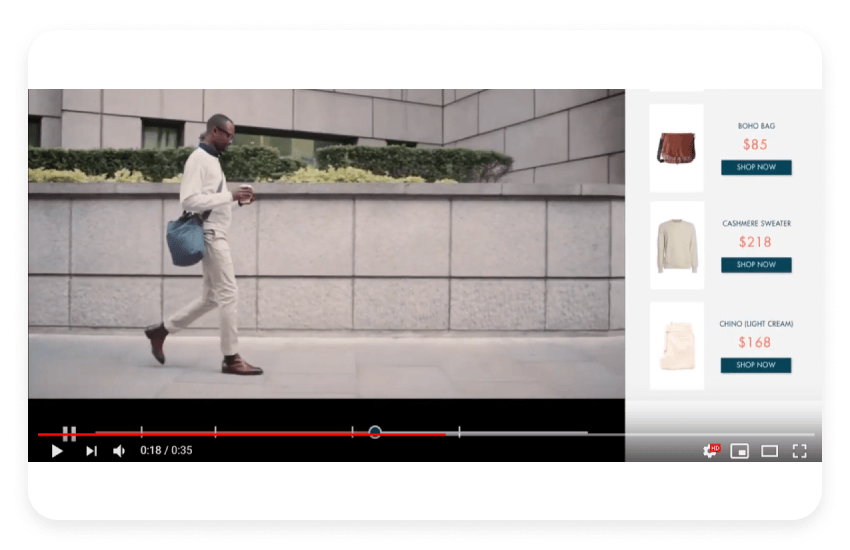 In relation to the growing video advertising trend, brands pay specific attention to the safety of programmatic, targeted TV and OTT ads. Ads.txt, app-ads.txt (for mobile and OTT), and Sellers.json standards were discussed as key leverages that are currently contributing to security and transparency of supply chains in programmatic.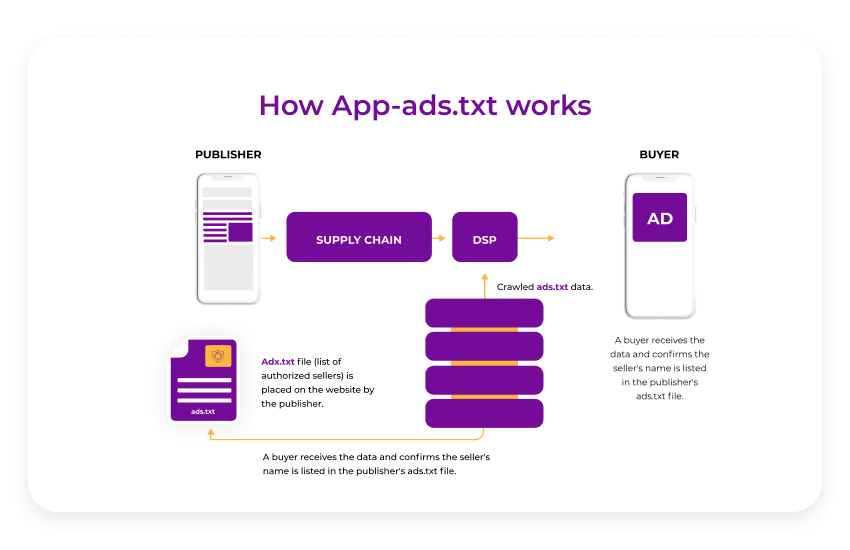 The future of data & automation with anonymous user identity
The fact that Google abandons support of third-party cookies didn't strike the world by surprise: Google planned to build a more secure and private web environment since August 2019.
Obviously, 3rd party data will slowly become obsolete. People grow more tech-savvy, they restrict the usage of their own data and cookies more often and command their browsers to block data collection by default. Because of this, In the USA, and in Europe, the principle of "the first-party data first" is gaining more traction.
Now advertisers should treat customer data with more care and transparency. For instance, Nestle has been practicing "Transparency first" approach long ago - starting from production and ending with their HR-policies, financial reporting, and programmatic purchasing.
As a way to achieve data ownership, big brands more often embrace programmatic in-house so that they could establish direct relationships with publishers. This appears to be the only way to achieve the ultimate level of media-trading transparency between partners. Furthermore, if the ad market will really be functioning in a cookie-free environment, the brands will have to gather and utilize their own first-party data. After bringing programmatic in-house the brands will work as tech operators that use their unique legitimately obtained user information to sharpen the targeting and personalize campaigns.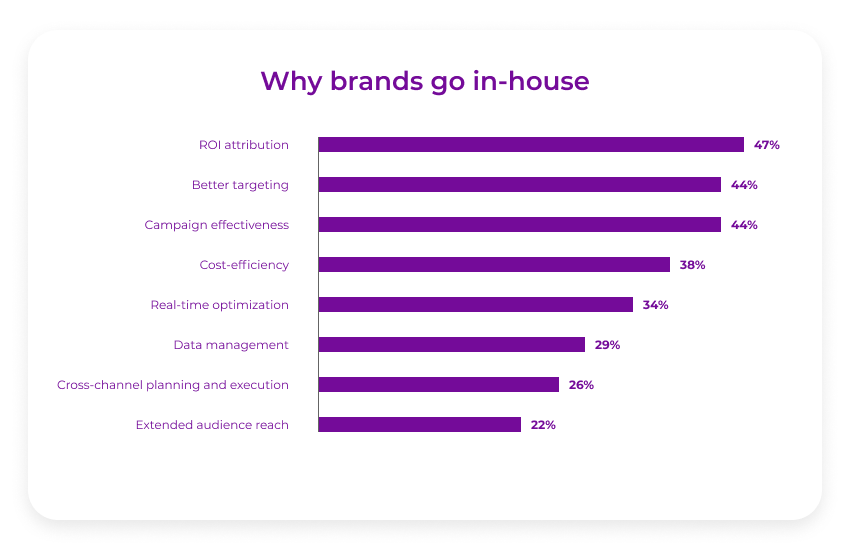 GDPR and CCPA: Data regulations change marketing strategies
Although GDPR compliance regulation is only one year old, it already brought companies like Google, Facebook, and Instagram $9.3 billion fines. With the adoption of new CCPA regulation in 2020 marketers will have to rethink their business strategies and tactics as well.
Users have obtained the right to restrict their data collection, usage and re-selling which means the volumes of third-party data will shrink very soon. Again, in such circumstances, advertisers will have to rely more on first-party data.
This will undoubtedly become a challenge for the ad tech sector. At the same time, statistics show that countries with more stringent privacy legislation work more effectively than those with less strict standards. The market adapts and soon it will develop new mechanisms of user experience personalization that uses only consent-given or impersonalized user data.
In the long run, such practices will not pose a problem. They will deliver the opportunity for the brands to protect user data from misuse and breaches. This, in turn, will return trust and loyalty into relationships between customers and brands.
To sum up
Starting with the groundbreaking 5G, continuing with the fast growth of automation, and ending with new data privacy forecasts - this year will bring in great market disruptions according to IAB Annual Leadership Meeting 2020. The global movement towards high-quality inventory, transparency, privacy, and user-friendly advertising is transforming day-to-day ad operations and contributes to deeper and more meaningful personalization.
Looking for an innovative advertising solution? Let's find it together!