If you ask us 'What is the most enjoyable thing of this holiday season?' we'll reply firmly - the opportunity to thank you for being with us, believing in us, and inspiring our team for great achievements.
Last year, we made a resolution to carefully gather all your feedback, wishes, and recommendations regarding our platforms, and turn them into definite 'to-do lists' in order to make your experience with us even more seamless and enjoyable. During the year, we've been working hard towards this goal, and traditionally, as we enter the new year, we're preparing our ears for the new suggestions of yours.
Before we put on our party hats, uncork the champagne, and start celebrating, we'd like to make a brief recap of the most significant updates, company news, and rewards made possible thanks to you in 2019.
Updated DSP: more traffic, formats, and PMP
We're proud to mention here our massive DSP update, which indeed signified the biggest improvement and capacity boost since time platform was launched. Starting from November 2019, SmartyAds demand-side platform supports new digital ad formats. Each of the creatives can be managed in a handy creative library and re-used in subsequent ad campaigns. In order to let you target your audiences even more precisely, we enriched targeting with more options: age range, gender, language, OS types (and versions of them), and device brand.
Backed with much higher ad servers capacity, DSP now receives six times more traffic, high-caliber inventory purchasing through PMP, and bids prioritization which increases the advertiser's chances to win. As well, we added more detailed analytics, where you can analyze: eCPM, CTR, WinRate (plus performance analysis indicators). We've redesigned the dashboard so that you could navigate your campaigns and understand their performance intuitively.
Such an update is a completely new page in the DSP platform functioning. During the year we connected even more advertisers and traffic partners across broadest business verticals. Exactly thanks to this network extension we were able to broaden our horizons and significantly augment our traffic capabilities.
Strengthened SmartHUB: Sellers.json, VAST, and traffic throttling
The great makeover is something that also happened with our SmartHub, a white-label ad exchange platform. This autumn the platform owners received an opportunity to list authorized SSP resellers applying Sellers.json that will compare the data containing in ads.txt to verify inventory sellers and ensure increased media-purchasing safety.
Ads.txt feature on the SSP side will enable you to automatically create your company's ads.txt file which you can share with your integrated SSP partners. SSPs, in their turn, will ask their direct publishers to place your ads.txt file on their site and indicate your company as an official reseller.
Also, those SSPs that don't work with OpenRTB can be integrated based on VAST endpoints functional now, which is now can be chosen as an alternative. The traffic throttling system will help to distribute traffic more effectively to certain DSPs. Thus, if for instance, if the system reveals that certain DSP actively bids on particular geos or traffic type, the next time it will provide it with more preferable traffic of such kind. Likewise, SmartHub updated and enriched reporting to help the platform owners easily analyze the bid rates and formats to optimize the future workflow. Incoming and outgoing queries per second are also visible at the dashboard, which helps to evaluate server workload and find out when it's time to extend capacities.
Received Summit Marketing Effectiveness Award for excellence
It's not the first time when SmartyAds receives worldwide recognition acknowledgment for building increasingly effective ad tech platforms. Recently, we have added another treasure to our collection of accolades - the platinum marketing effectiveness award from Summit International.
The judges of the Summit Marketing Effectiveness Award recognized and highly assessed the capabilities of the updated SmartyAds DSP platform, emphasized its innovation and results-based effectiveness. It is a new level of distinction for our demand-side platform and another proof that hard work always reaps the greatest results. Plus, since we are always happy to share our experience with the rest of the world, it couldn't go unnoticed by B2B Marketing Zone. In 2019 the written opinion piece from our CEO Ivan Guzenko (How Blockchain Is Affecting The Marketing And Advertising Industry) is featured among finalists in the Mar Tech category.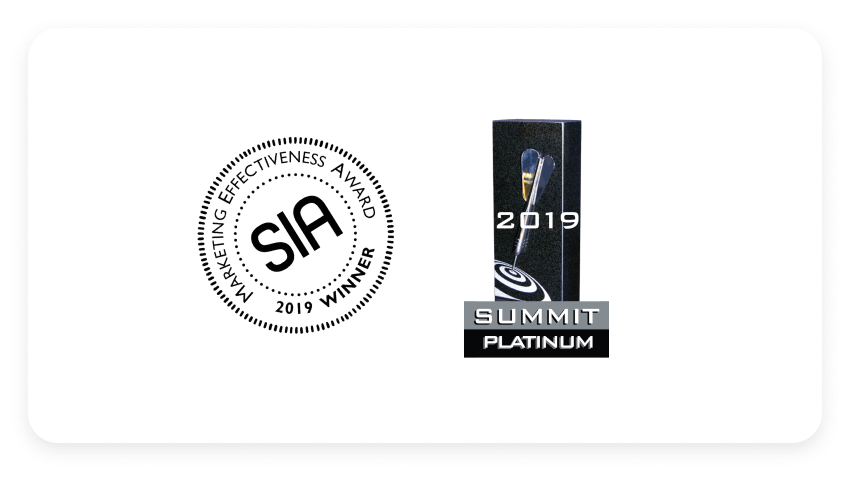 Time to celebrate?
Totally, there's one thing you need to know - we have exciting plans for 2020 that we know you're going to love. Let us begin this year with new hope, meet new targets with new inspiration, and start a new chapter of our collaboration to write more mutual success stories in it in the future! Here's a toast for you from the SmartyAds team!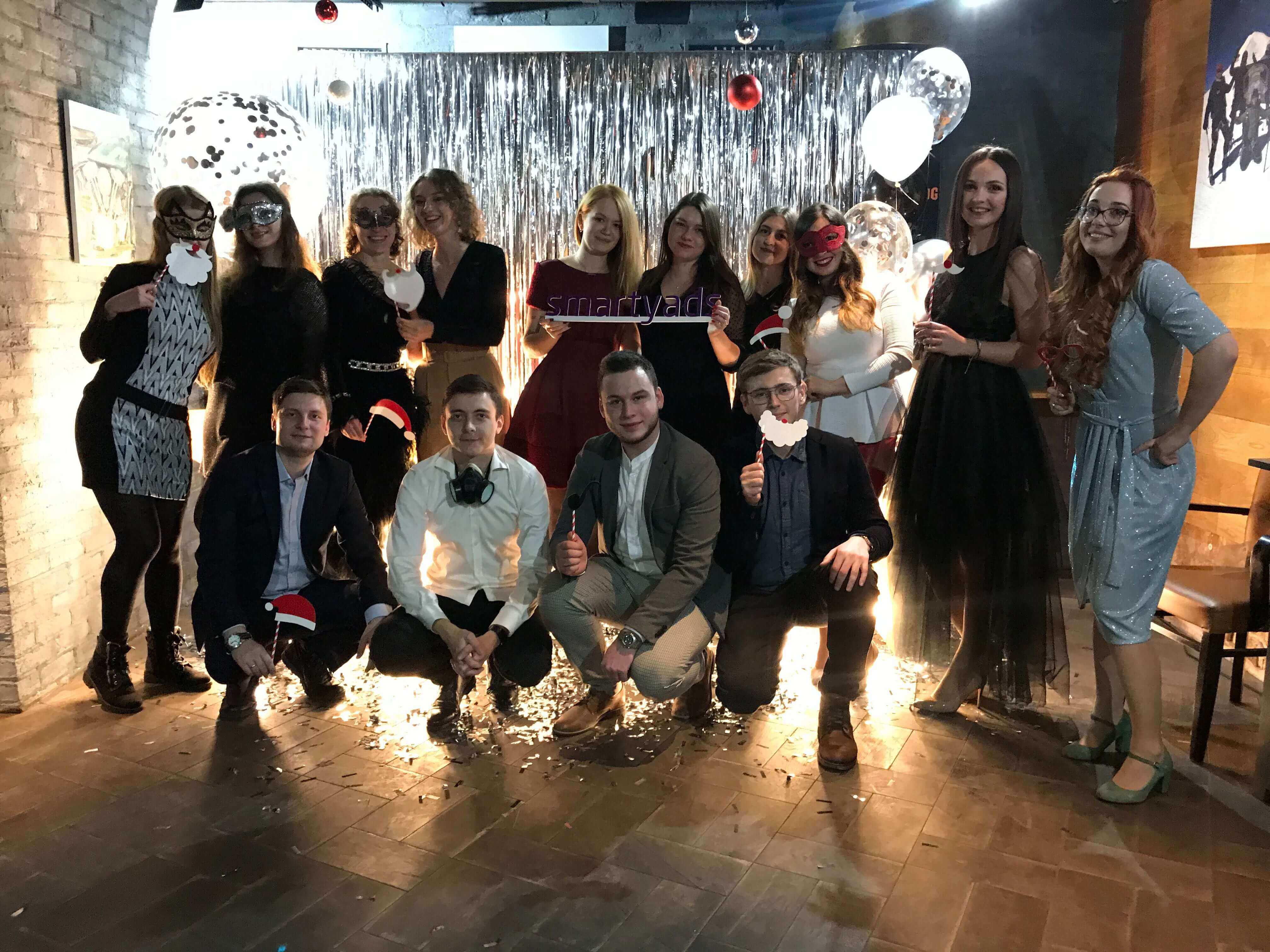 May our friendship prosper and bloom in the year 2020 as we keep providing you with everything you need for your advertising success. Right now, we can no longer hold the festive spirit since we've waited the whole year to tell you this - may all your wishes come true, Merry Christmas and Happy New Year!
Let us make 2020 another successful year of partnership! Tell us how we can help