How to assess the value of relationships you have in your life including business ones? Seems like a tough question but here's a big hint: It's all about trust. In business, it is a trust between a brand and its customers and business partners. In the complicated reality of digital advertising, trust can be only a product of transparency of all internal systems and processes. It is a most hard-to-get asset that helps to avoid the black box and escape the circle of suspicion between buyers and sellers. 
'Trust in you' was also a central underlying message at DMEXCO 2019 and the majority of talks were devoted to the importance of it. Microsoft, Spotify, Verizon Media, Adobe, Facebook, and more than 1,000 exhibitors attended the meeting in Cologne to discuss how technologies can promote honest and trustworthy relationships in the digital economy.
What we did at DMEXCO 2019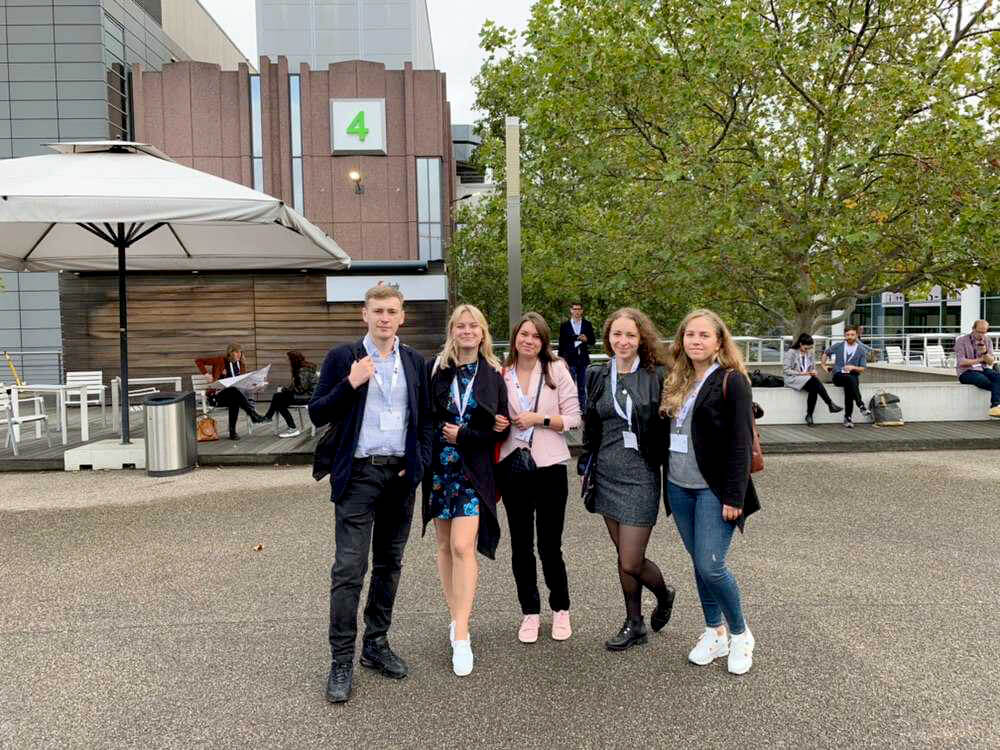 Thousands of companies showcased their unique products that serve the needs of digital businesses, marketing, and advertising. This year at DMEXCO SmartyAds showcased programmatic platforms what represent our innovative in-house advertising and White Label solutions which we enriched our technology stack with. The complex is aimed to solve the challenges of advertisers, publishers and digital businesses that strive to greater chain accountability, independence, and transparency in everything they do. 
Sure, our team didn't miss a chance to learn about emerging trends, share our own findings and experience considering technologies that will define our digital future.
White Label and in-house
Thanks to White Label businesses have a chance to create their own programmatic platforms and capitalize on completely new commercial models. This year White Label solutions are widely recognized and sought after. It is especially convenient for startups because without investing vast resources in development, they can rapidly launch new, independent market solutions. 
In-house advertising platforms, in their turn, merge all marketing tools under one roof making it easy to audit every element of media purchasing across channels. In 2019 such highly-customizable and scalable solutions are no longer a privilege of large market players. Smaller agencies are massively bringing programmatic in house and embrace scalable White Label platforms since now they can adjust to the needs and budgets of every scale:
'The market is striving for transparency: agencies and brands are very cautious about spending their ad dollars at the right place and without overpaying. Publishers want to know how much demand partners are bidding on the inventory and what margins platforms really take. Both media buyers and sellers are ready for taking technologies in-house, they understand it can bring transparency, freedom of choosing partners, ability to save costs on media. 
'Our industry and ad tech vendors are trying to create a more comfortable environment for brands and publishers, build trust and confidence. In-housing is one of the tools to make it happen. I was happy to see so many conference attendees recognize the trend and the importance of finding the right technology partners who help to achieve their in-housing goals' says Oleh Tymchyshyn, Head of BizDev (SmartyAds White Label Solutions).
Inventory protection
It is impossible to talk about transparency and trust without mentioning inventory authorization tools like ads.txt, ads.cert, Sellers.json and OpenRTB SupplyChain Object. These are official IAB standards SmartyAds enforced on programmatic platforms. They help to authorize sellers and their inventory in order to protect buy-side from wasted money on fake impressions. 
'Removing unauthorized sellers supported by recent IAB initiatives is something we should all be striving for. It is the next big step towards better transparency. Together with sellers.json adoption, it will definitely grant more insight into what and from whom we are buying. 
The latest innovations are directed exactly towards the most important task: removing the bad players from the market and leaving only authorized and trustworthy ones. Large companies started supporting this trend from the very beginning but smaller ones are quickly catching up with a trend. If we join forces sooner or later we'll make programmatic digital ecosystem cleaner and better.' says Liz Tokareva, VP Client Services at SmartyAds.
AI, ML, VR, and AR
VR, AR, AI, and ML: who doesn't talk about them? The advertising industry is also actively looking for applications of these technologies for user experience. So far, VR and AR will gain momentum and become a most powerful tool that brings in entertainment component in advertising. We also believe that soon VR and AR in combination with user geolocation will make the first touchpoint of communication between brands and users. 
Many talks at the conference also revolved around AI and ML. Smart algorithms already give us unlock Iphones using our face image. The chatbot marketing progressed even further: now it is possible to order a coffee from Starbucks or have your call handled by this smart piece of software. This time we saw how AI and ML contribute to the safe processing of user data applying the principles of decentralization. This is where the question popped up: which space the data should be kept to prevent it from leakages? Blockchain with its incorruptible ledger provided the answers.
Blockchain and User Data
Blockchain can capture the data on an event-level basis which creates a new safety layer and secures automatic information processing. Technology doesn't only prevent breaches and unauthorized access to data but also makes it possible to audit the entire supply-chain pipeline: transactions, commissions, margins, agreements. 
Very soon blockchain ad stacks will become the backbone of the whole advertising industry and we won't necessarily have to know how it works. Incorruptible and transparent, decentralized ledger finds applications across various dimensions. Since it operates as a real-time database, it supports a continuously expanding list of data records which can process, validate, and analyze customer journeys via verified inventory. 
As we know, relationships between the advertising world and government also become complicated because of enforcement of GDPR in EU and CCPA regulation in the US. The industry is extremely concerned about user identifiers and companies want to rely less on cookies. Regarding this, blockchain startups also invent new mechanisms based on tokens that reward ad watching. Provided with value for their attention, users will soon voluntarily provide information in exchange which elicits more high-quality and reliable data.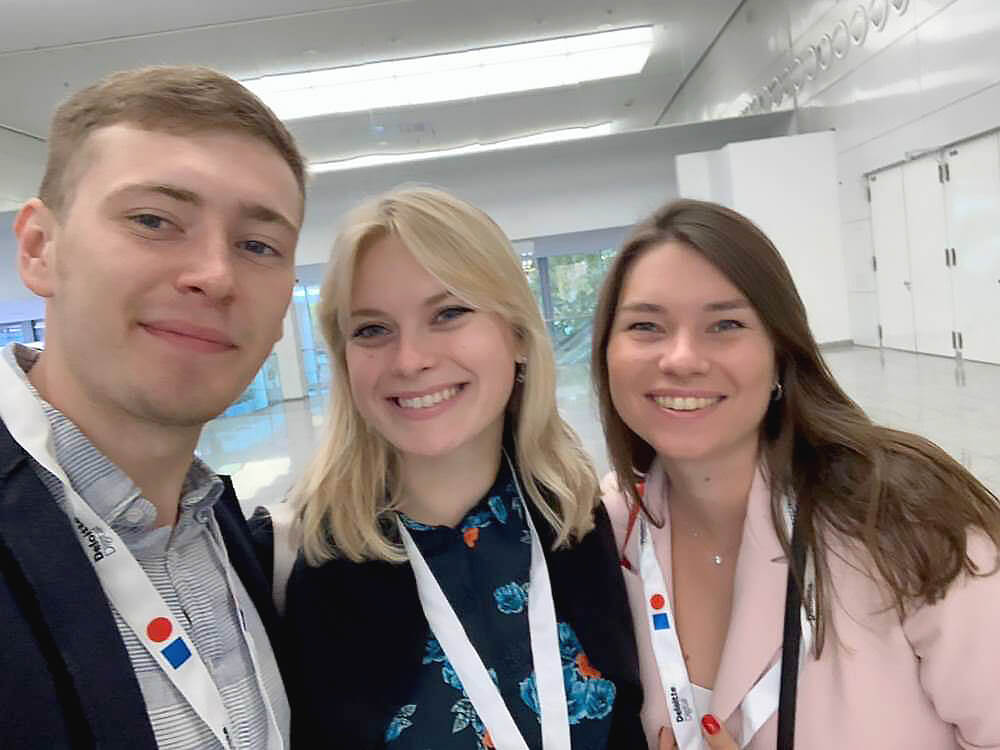 The takeaway
Few days of total immersion into the DMEXCO atmosphere have passed like a whirlwind of continuous meetings, networking, and inspirational talks. Nothing can be taken as constant in advertising and only one fundamental thing doesn't lose relevance: trust. The more we work with our treasured partners and customers the more we recognize an increasing demand for transparency, safety, and predictability of programmatic. That's why we'll never cease to pioneer world's latest technological advancements and practices that help us to remain open about what we do for your success.
Want to be a part of future-oriented programmatic? Tell us how we can help!